The RESILOC inventory will be a live tool for stakeholders willing to study and improve a community's resilience. It will be designed as a comprehensive, live structure for collecting, classifying and using information on cities and local communities, implemented as  Software as a Service (SaaS).
The RESILOC Cloud-based platform will be designed for assessing and calculating the resilience indexes of any participating city or community, for developing localized strategies and verify their impacts on the resilience of the community. The Cloud platform, a combination of Software as a Service (SaaS) and Platform as a Service (PaaS), includes the RESILOC inventory as its main repository.
The analysis of the resilience level in a given area with the combination of the RESILOC inventory and platform implements a novel approach to a well-known concept. By extending the objectives and innovating the service offered to the users and by bringing them to the local managers, the practitioners and the citizens the project breaks new ground.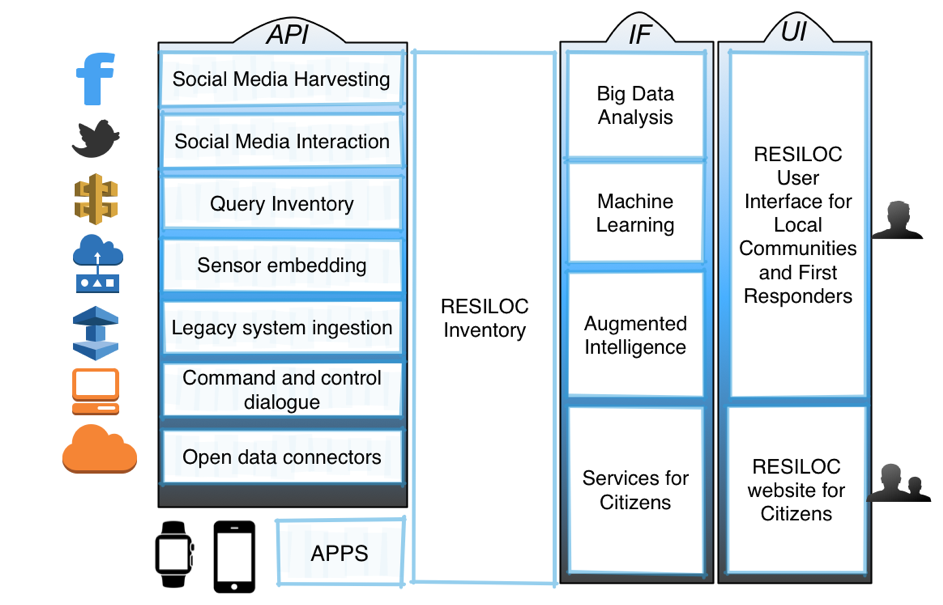 The ambition is that European communities will use the RESILOC Cloud Platform to find similar communities and study their approach to resilience, their indicators as well as the solutions adopted to involve citizens in the resilience ameliorating process. They will also use the RESILOC Cloud Platform services to assess and monitor the local resilience efforts, providing that the results will be made available once validated in the field.