RESILOC Community
WEST ACHAIA
PROFILE   |   COMMUNICATION   |   PREPAREDNESS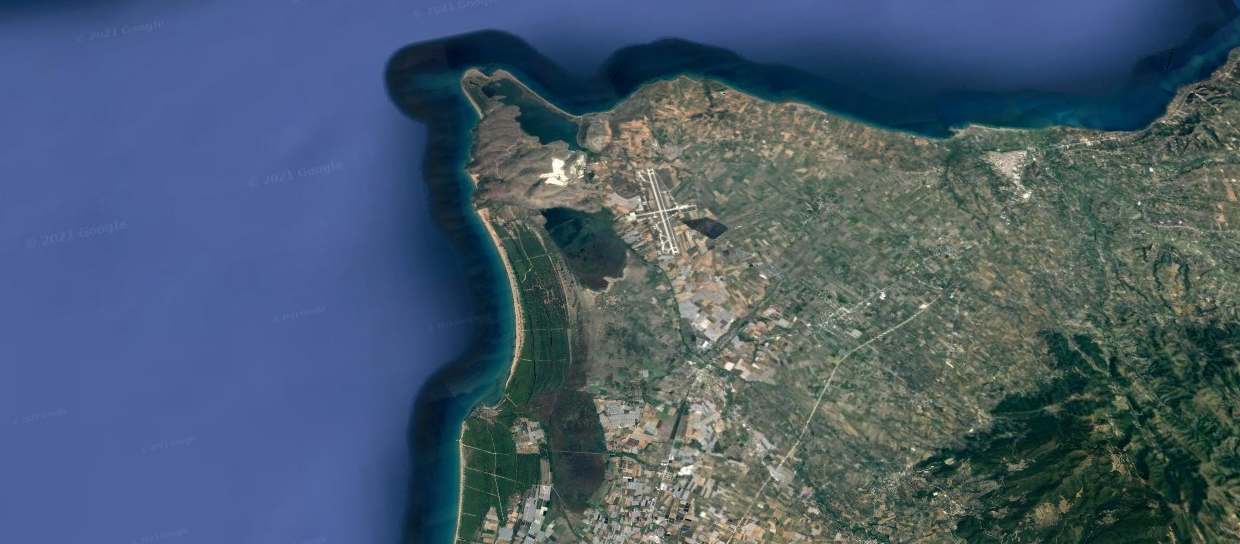 Partner Information: 
Municipality of West Achaia (MWA) is located in the region of Western Greece. Patra is the major centripetal centre as this is Greece's third-largest city and the regional capital of Western Greece in the north part of the Peloponnese peninsula. The rest of the communities are equal or smaller in size compared to MWA. The community nested above MWA is Achaia Prefecture3 located in the North-Western part of the peninsula, which is the main gateway connecting Greece with the rest of the EU countries through the Port of Patras. The population is 25,916 residents according to a 2011 statistics.  
The main economic activities in the community are agriculture, livestock farming, fishery, tourism, and industry. 
Hazard Situation 
The two main reasons, why this community needs an analysis and improvement of the resilience are the risks of forest fires and earthquakes. Seaside forest fires can be either natural or man-made (depending on the actual cause triggering the ignition point of the fire). The hazardous event is of local character.  
Earthquakes are a natural disaster with local effect, which is likely to happen, based on historical data. Consequence levels are estimated across people, economic, environmental, public administration and social setting dimensions. As the hazard cannot be predicted, it cannot be avoided.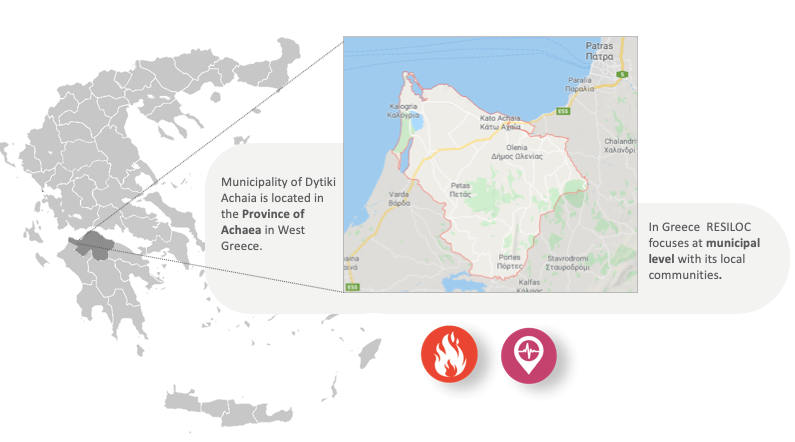 Resilience Stakeholders 
The main actors involved in the management of local emergencies are among others  
Civil Protection Service: 

Primary care 

in the municipality is provided by nine primary health care units.

 

Healthcare Actors: 

The main purpose of the Medical and Social Centre is to provide health care and social protection for the gypsy Greeks. The Medical Society of De Movri is staffed by a multidisciplinary team, which includes specialists such as doctors, nurses, physiotherapists, trainers, sociologists, and mediators. 

 

Fire Responding Units: 

There are two firefighting stations – one in Olenia and another one inside military base in Araxo. There is also a small unit of Red Cross.

 
RESILOC Field Trial 
The Resiloc field trial for West Achaia was successfully finished in October 2022.