RESILOC Community 
TETOVO 
PROFILE | COMMUNICATION | PREPAREDNESS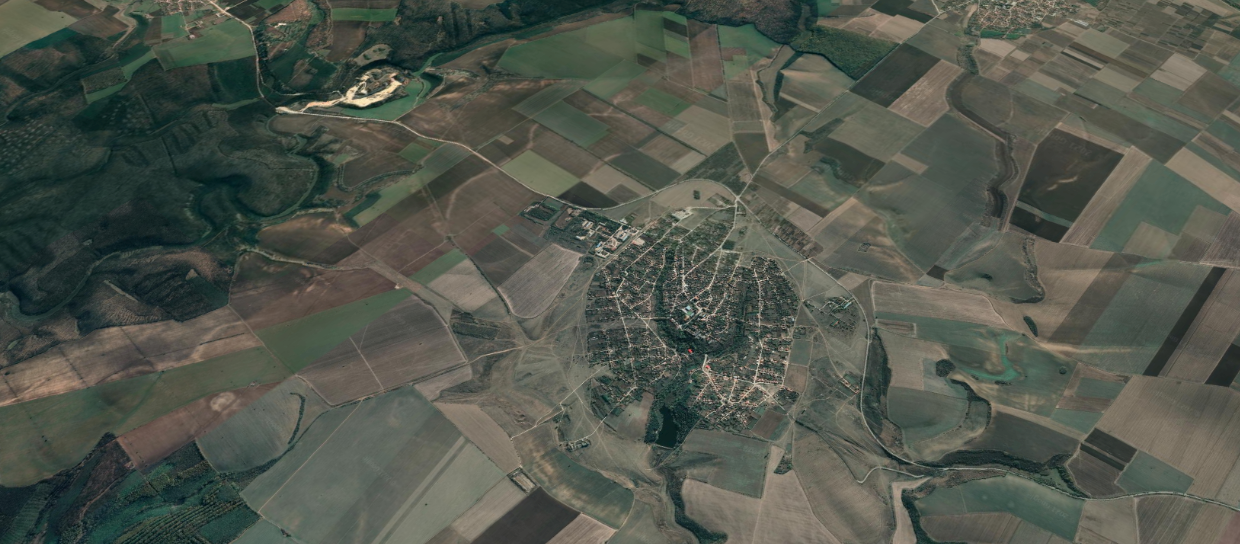 Partner Information: 
Tetovo is a small village located in the Northeastern part of Bulgaria. It is part of Ruse Municipality in the Region of Ruse. Tetovo is one of several villages with similar dimensions in Ruse Municipality. These are Smirnenski, Hotantsa, and Glodjevo. The total area of Tetovo is 74.129 km2, mostly planes. According to data from the Bulgarian National Statistical Institute (NSI), in 2018 some 1,756 people live in Tetovo. The economic landscape in Ruse Municipality is diverse. The biggest businesses in Ruse are in the retail and processing industry. In contrast, the largest businesses in Tetovo are in agriculture. The largest employer in agriculture is the local agricultural cooperative. 
The territory of Tetovo presents several critical assets, such as the irrigation dam in immediate proximity to Tetovo and Municipal Route II-23 connecting Tetovo to the larger communities of Ruse to the West and Kubrat to the East. The dam guarantees a significant reserve of fresh water available for agriculture, as well as providing electricity to Tetovo.  
Hazard Situation 
The two main reasons, why this community needs an analysis and improvement of the resilience are the risks of extensive snowstorms and wildfires. With snowstorms occurring almost every year, the hazard with moderate impact on the community of Tetovo is almost certain. Wildfires usually occur in forests or arable (agricultural) lands. Until now, they have never reached the village of Tetovo. Wildfires are considered to be an almost certain to happen hazard with moderate impact on the community of Tetovo. 
Resilience Stakeholders 
The main actors involved in the management of local emergencies are among others  
Ruse Municipality and its subdivision Tetovo Town Hall: 

Ruse Municipality administration has prevention, support, and recovery competences. The Town Hall of Tetovo is also a government actor. Its core competences are rich and extend to prevention, first response, support, and recovery.

 

Ruse Municipality Fire Security and Rescue Unit: 

They a government actor with strong preventive and first response competences. The police and the emergency medical units in the City of Ruse are a government actor and a service provider, respectively. They have support and first response competences in their domains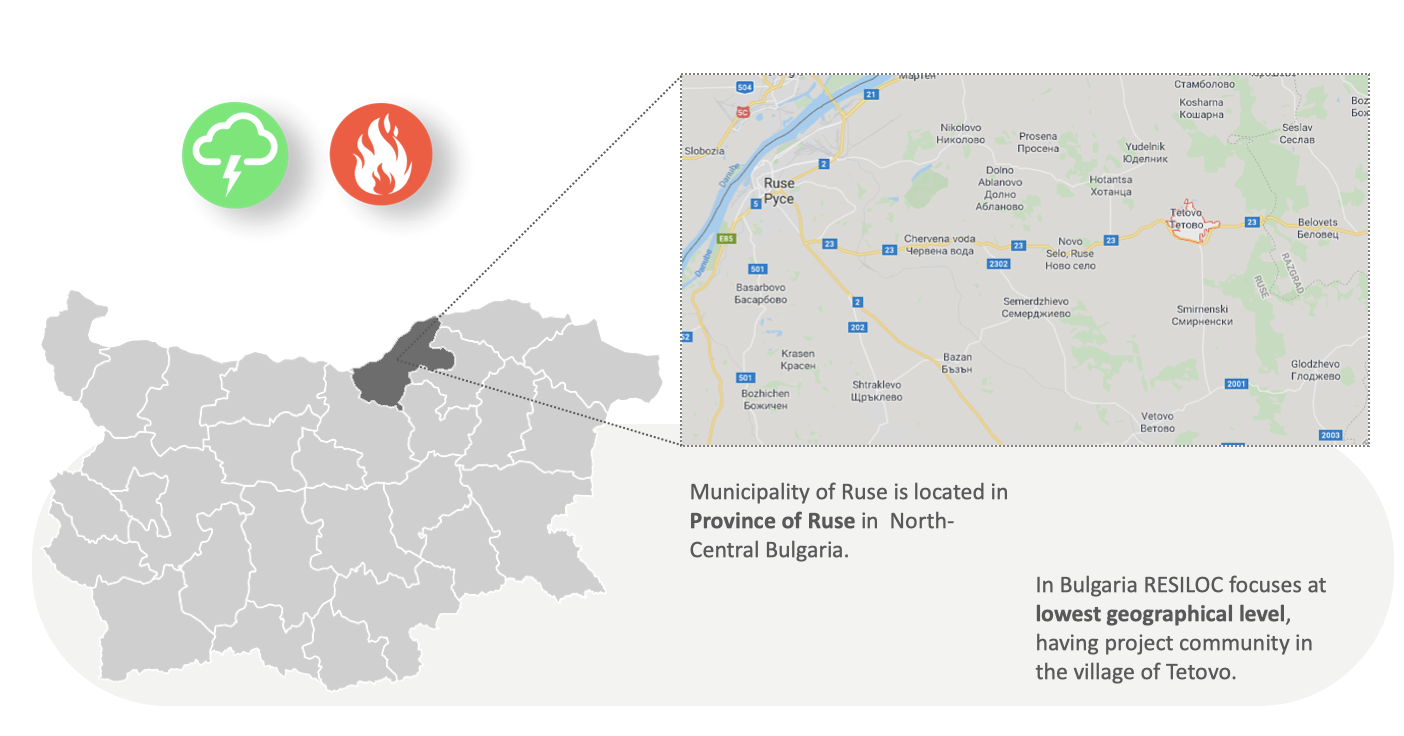 Resilience Stakeholders 
The main actors involved in the management of local emergencies are among others  
Ruse Municipality and its subdivision Tetovo Town Hall: 

Ruse Municipality administration has prevention, support, and recovery competences. The Town Hall of Tetovo is also a government actor. Its core competences are rich and extend to prevention, first response, support, and recovery.

 

Ruse Municipality Fire Security and Rescue Unit: 

They a government actor with strong preventive and first response competences. The police and the emergency medical units in the City of Ruse are a government actor and a service provider, respectively. They have support and first response competences in their domains

 
RESILOC Field Trial 
The Resiloc field trial for Tetovo is currently planned for May 2022. The specific field trial scenario and the related Trial Outline Programme is currently developed defining the: 
Location

 

Primary Risk

 

Addressed Vulnerability

 

Involved Infrastructure(s)

 

Target Group

 

Goals and Expected results

 

Practicalities and the Needed Preconditions and Data

 

Metrics for the Assessment Before and After the Trial

 

Exercise Players – Roles

 
Field try specific scenarios will follow