RESILOC Community 
CATANIA 
PROFILE | COMMUNICATION | PREPAREDNESS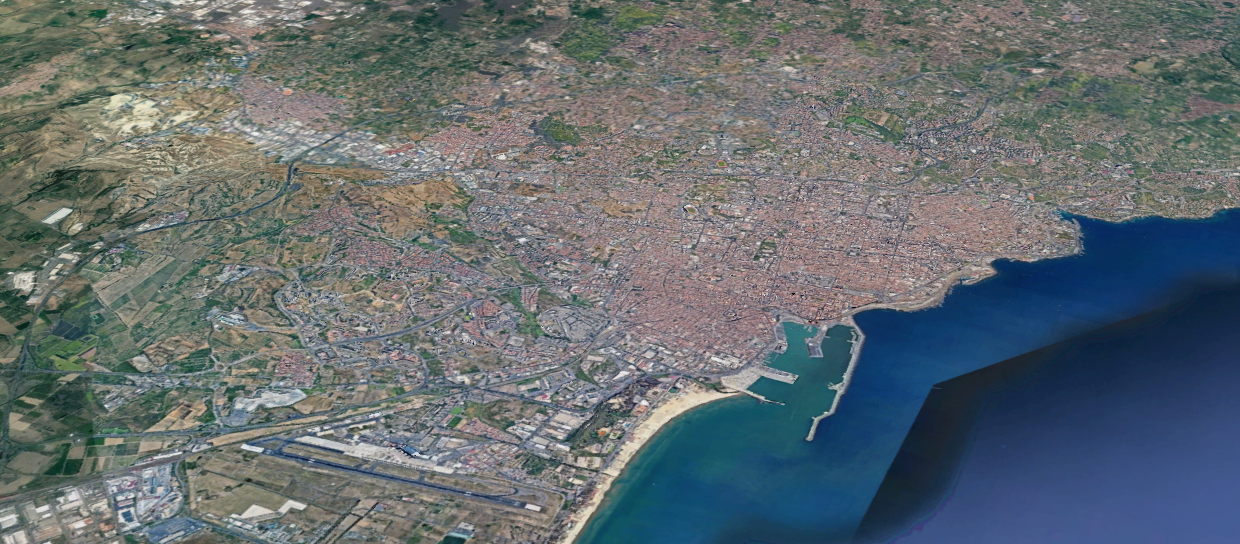 Partner Information: 
The region of Catania is located on the east coast facing the Ionian Sea; it is the second largest city of Sicily after Palermo. The Municipality of Catania is the capital of the homonymous Metropolitan City, one of the ten biggest cities in Italy and is inhabited in by 311,584 people, with 1.1 mio. people living in the city of Catania.  
The central infrastructure to be protected is clustered in three different groups: 
Critical infrastructures

 such as transport network (local roads, streets, highways, bridges, tunnels, airports, heliports, and harbours), the electricity network, power plants and transformation stations; the water network; the waste delivery platforms; the oil pipeline, gas and liquid fuel transport networks; the water purification plants. 

 
Critical assets

 defined by the governance of Catania include cultural heritage sites, such as churches, monasteries, mosques, archives, libraries, artistic heritage, but also include such as buildings of the regional government and local authorities, emergency control centres, hospitals, sanitary facilities, first-aid operations centre, and sewage treatment plants. 

 

Sensitive buildings

 are schools and other cultural establishment, stadiums and other sports facilities, socio-health facilities (hospices, orphanages), public and private offices, factories, and storage of hazardous products

 
The main economic activities (e.g. trade, retail, etc) cover an area of 19.41 sqkm within the city, which uses a railway network of 130km and 16.3 km metro line as the main railway system. The environment of Catania (181 sqkm) consists of woodland areas as well as green areas with the Simeta river running through the municipality.  
Hazard Situation 
The two main reasons, why this community needs an analysis and improvement of the resilience are the risks of earthquakes and floodings, which occured several times in the past history. While earthquakes happend four times during the last 50 years, the risk is seen as rather low. When looking at the risk of floodings, it is almost certain, and the events are predictable to a certain extend.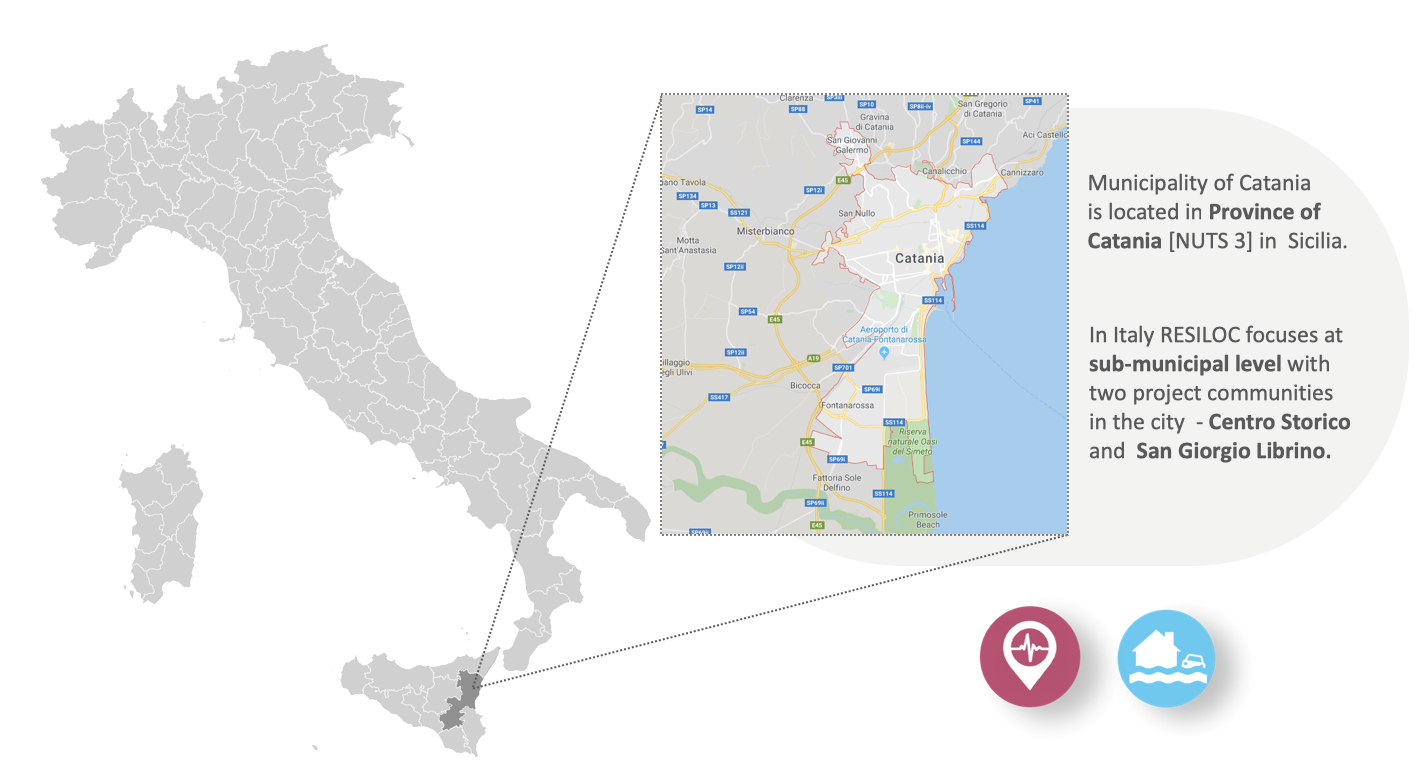 Resilience Stakeholders 
The main actors involved in the management of local emergencies are among others the Regional Civil Protection of Sicily; Municipal Civil Protection of Catania (led by the Mayor of Catania, also in charge of leading the whole Metropolitan area of Catania); Response Units from various emergency organisations (e.g. Fire Brigades).  
The Mayor of Catania is the main local Civil Protection authority in charge of ensuring the security and safety of citizens. In case of specific emergencies, coordination and operational activities are carried out through a multi-level hierarchical organisation. It consists of Municipal Operational Centres (C.O.C.) at Municipal level, Mixed Operational Centres (C.O.M.) and Rescue Coordination Centres (C.C.S.) at Provincial level, Regional Operations Centres at Regional level, and Command and Control Direction (DI.COMA.C.) at National level.  
The trial successfully ended in October 2022