From 13t o 14 June 2022 the Projects RESILOC and RiskPACC were hosting the 3rd European Conference on Risk Perception, Behaviour, Management and Response (ECRP22) in Berlin. During this occasion dedicated experts from the Risk-SoS Group and the Horizon 2020 affiliated DRS 01 Research Cluster came together to discuss research results and engage in workshops to better understand risk perception and behaviour patterns in Europe and to find ways to harmonise their assessment and monitoring.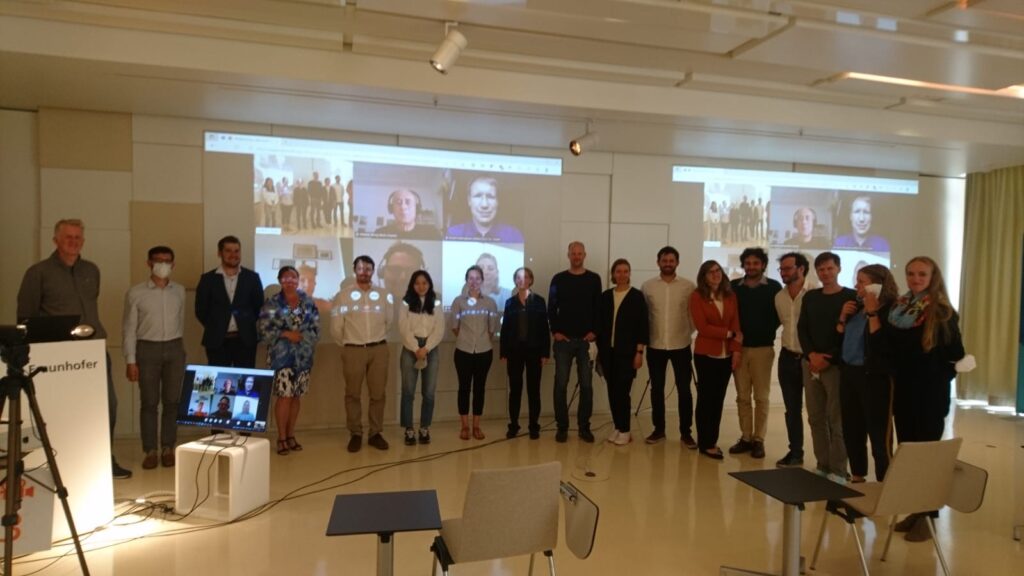 RESILOC presented its "Community-based adaptive behaviour model of resilience"* to the experts that were present and followed on-line. The model wants to overcome the challenge of linking risk perception, as a very dynamically influenced indicator, to the strategic concept of community resilience. It suggests community leaders and civil protection agencies to monitor and motivate the adaptive behaviour of their citizens to reduce vulnerabilities in the communities and thus enhance the local resilience.
The model was much appreciated for not ignoring the fact that risk perception has a dynamic influence on resilience (resilience as a process). It uses different theories to containerize the dynamic into the more prescriptive indicator of adaptive behaviour. A key role is attributed to the human agency theory, which is mediated through power structures – and, in particular, the relationship between community 'lifeworld' and 'the system'. The presentation was followed by a discussion that provided RESILOC good ideas for the implementation of the model using a questionnaire.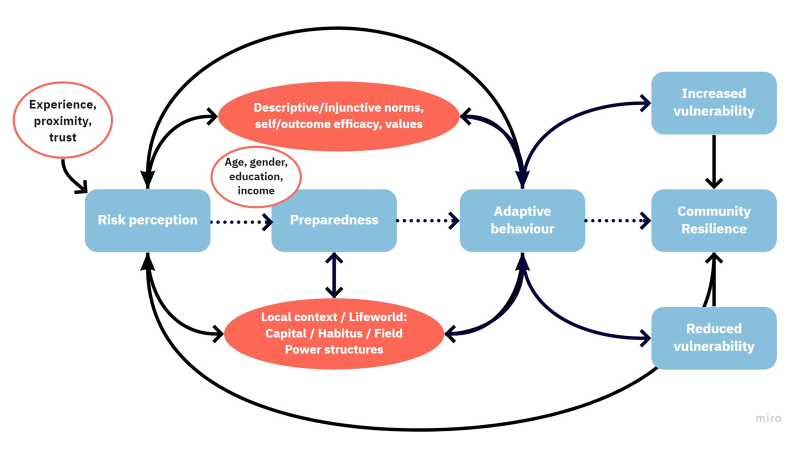 In separate session RESILOC ran a "Workshop to build an adaptation questionnaire". The Tavistock Institute presented a model survey based on the synthetic scenario of flooding in the UK. The questions were assessed and commented in a world café format in three groups of physically participating experts and an additional group of experts participating online.
The feedback from the workshop as well as different ideas that were generated through the exchange with experts over the two conference days will now be used to finalise an adaptive behaviour survey to support a particular local resilience assessment in the RESILOC project. The final product should be a global survey on adaptive behaviour that can be tailored to the relevant scenarios and needs of a local community.
*(See Delivera ble 3.1 in the Deliverable Downloads p36.)