The Sustainable Development Goals resemble a moral obligation for all countries alike as a globalized world can and will only develop as one. This describes a threat and an opportunity at the same time.
To proactively support the positive of the two choices the '2030 Agenda for Sustainable Development' was adopted as the leading high-level development paradigm by all United Nations Member States in 2015. The achievement envisaged is nothing less than the "peace and prosperity for people and the planet". This means that each country commits itself to develop and implement actions that will preserve and improve conditions for living on the planet until 2030.
For the benefit of covering different disciplines and needs the SDG's are organized in the form of a catalogue with 17 main goals as overarching themes and a total of 169 associated targets as sub-categories below them. In this way, every development project should be able to position itself aligned to one or more goals and so target contributions towards the global effort of securing sustainable development until 2030.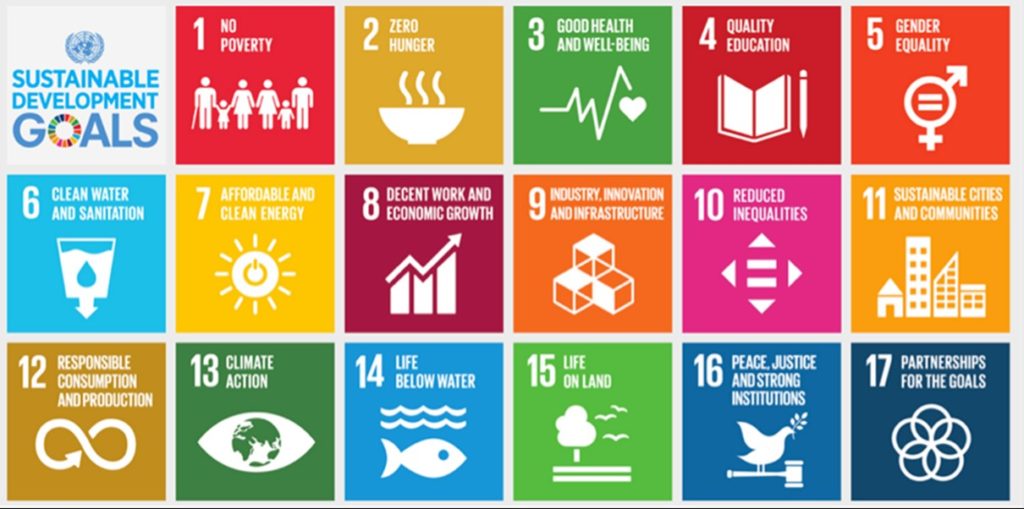 The RESILOC Project is primarily situated in SDG 11 'Sustainable Cities and Communities. This call requires cities and communities to become:
Inclusive
Safe
Resilient
Sustainable
The applicable targets attributed to the objective of a resilient community are:
11.5 Significantly reduce the number of death and people affected by disaster with a focus on the vulnerable by 2030
11.B Substantially increase the number of cities and human settlements adopting and implementing integrated policies on resilience to natural disasters in line with the SENDAI Framework for Disaster RISK Reduction.
By providing a better understanding of community resilience and its related strategies in a European context and by translating this knowledge into a useful tool for community managers and first responders to assess and improve the resilience of their community on natural disasters, RESILOC is determined to contribute to this sustainable development goal. This covers both the Top-down guidance provided through the SENDAI Framework on DRR and the Bottom-up approach created by active community involvement.
The RESILOC Project is very fortunate to be joint by its Sister Project BUILDERs in the 2018 Call on Disaster Resilient Societies (SU-DRS01-2018). Only through this joint effort can the target 11.5 be fully served. Builders, for its part, provides a focus on the most vulnerable members of communities exposed to disaster which will in-turn influence our way of thinking about the inclusiveness of community resilience.